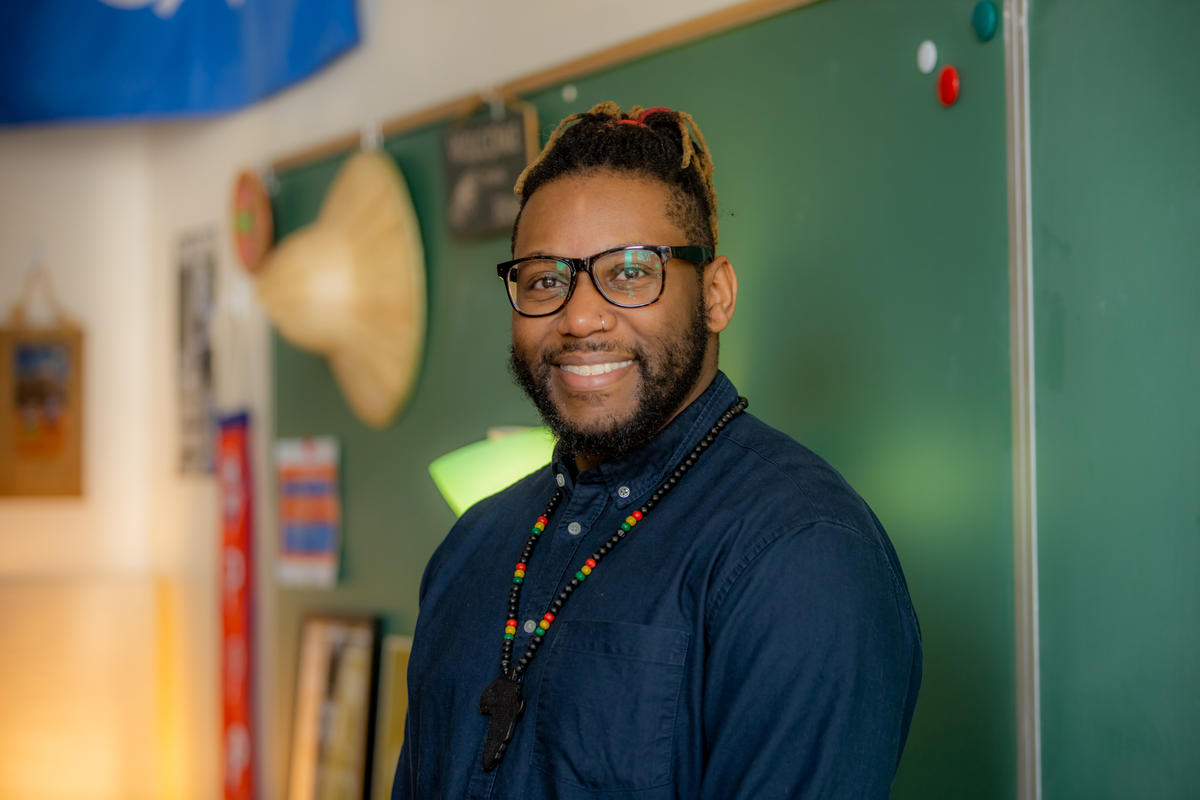 Corey Winchester, a Golden Apple Award recipient, is one of the authors of a report on how school districts can retain teachers of color.
CREDIT GOLDEN APPLE
In Illinois, students of color comprise more than half of the school population, but their teachers are overwhelmingly white. And even when schools recruit and hire teachers of color, those educators tend to leave the profession much faster than their white colleagues. A recent report took a look at what schools can do to encourage Black and Latinx teachers to stay.
The report comes from an organization called TeachPlus — a nonprofit that trains classroom teachers to become leaders in education policy.
I had a long phone interview with one of the report's authors, Corey Winchester — an award-winning history and sociology teacher at Evanston Township High School.
Here's an excerpt of our chat: (See more)